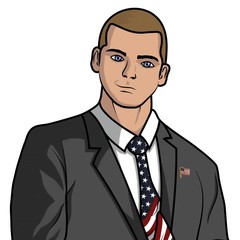 Richie Mason
Weapon Artist at Hi Rez Studios
Atlanta, GA, United States of America
Summary
I am a highly motivated and passionate 3D Artist with a professional dedication to produce innovative and high quality art. I have an intense work ethic, high attention to detail, and great communication skills. I possess a strong knowledge of state of the art techniques and practices for use in the games industry. These range across cutting edge software such as 3DS Max, Substance Painter, Photoshop, and Unreal Engine 4.
Skills
3D Modeling
Hard Surface Modeling
Low-poly Modeling
Texturing
UV Mapping
High-poly Modeling
Photoshop
Zbrush
PBR Texturing
Texture Baking
Substance
3D Coat
3Ds max
Software proficiency
Experience
Weapon Artist at Hi-Rez Studios

Alpharetta, United States of America

Creating weapons for Paladins- Champions of the Realm. Responsible for creating high quality high and low weapon models, UV unwraps, bakes, and hand painted textures for Paladins.

Borderlands 3 at Gearbox Software

July 2016 - February 2017

Created high quality firearms and environment art. Contract Weapon Artist responsible for producing high poly models, low poly models, UV unwraps, baking, and textures for Borderlands 3 weapons and environments.

Duke Grabowski, Mighty Swashbuckler at Venture Moon Industries

February 2015 - July 2015

Produced point and click adventure designed by Bill Tiller. Character Artist responsible for producing high quality character models from concepts with hand painted textures.